Want to get your dental website ranking higher in Google?
Dentalfone specializes in Search Engine Optimization (SEO) for dentists. We build SEO-friendly websites, and we also provide ongoing SEO services to help our clients attract new patients, month after month. Let us help you improve your online visibility.
Ready to improve your search engine visibility?
Contact Us Today To Request A Free Demo
Read on to learn more about the importance of SEO and the details about our SEO and digital marketing services.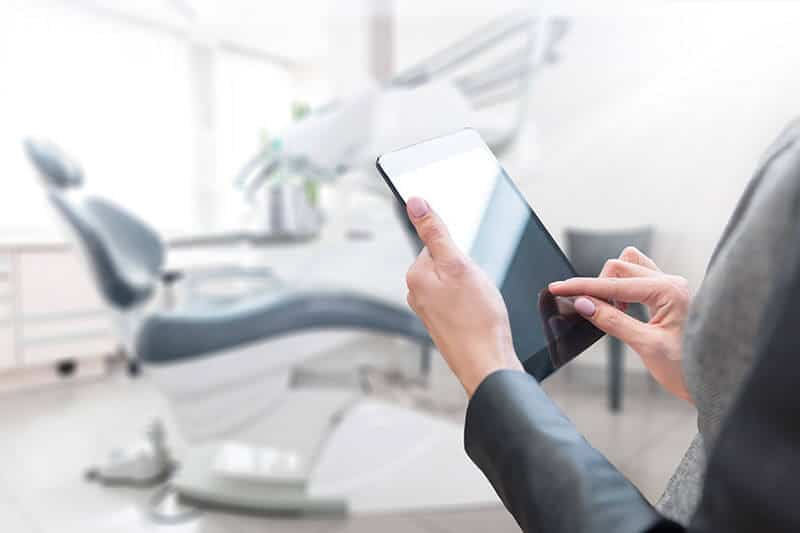 Why Choose Dentalfone for Your Practice's SEO?
At Dentalfone, we specialize in website design and SEO services for dentists. Based on our years of experience creating websites for dentists, we understand what works in the dental industry in terms of improving search engine visibility.
Our proprietary Hybrid-Responsive™ website design technology provides a seamless user experience across all devices. Plus, with Google giving preference to mobile-responsive websites in the search results, it is more important than ever to provide a responsive interface for your patients.
Our dental SEO services include:
SEO-friendly website structure with separate pages for your priority services
Keyword optimization with keywords included in title tags and website copy
Local search engine optimization (SEO) to improve your "map" rankings
Monthly reporting to advise on trends and key statistics
And More
SEO: A Critical Investment for Your Dental Practice

Search engine visibility is an essential ingredient for the long-term success of your practice.
Search Engine Optimization (SEO) provides one of the highest returns on investment of any marketing channel. Once you're on the first page of Google, you attract new patients for free.
Benefits of SEO include:
If you're considering SEO as part of your practice marketing strategy the sooner you start, the better. You'll be able to measure a positive ROI quicker, you'll increase revenue over the long haul, you'll be positioned to capitalize on opportunities as they come up and you'll protect your business from competitors.
Increased patient acquisition via search traffic, referral traffic, increased brand visibility and reputation.
Each piece of content we create, every link we build and every action we take is permanent.
SEO will build and accelerate over time for websites that stay updated with new and fresh content.
SEO is one of the few digital marketing channels that offers the opportunity for continuous ROI improvement.
The main reason practices should invest in SEO is because consumers are now using search engines more than ever to find products, services, and information.
Organic search still drives the most traffic and conversions to websites, and is still the fastest growing source of traffic for most sites. Search volumes are still growing, as is the diversity of keywords people use to search.
If your website is not showing up on the first page of Google's results for relevant terms, then you are missing out on a steady supply of new patients each month.
Consider these statistics:
88.5% of patients switching dentists use Google when conducting internet searches, according to Audience Scan research.
96% of PC owners conduct local searches
89% of all searchers trust an online review as much as a personal referral
46% of all Google searches are local (more than 50% are mobile)
64% of local customers use search engines and directories as their main way to find local businesses
50% of local mobile searchers look for business information (like a company's address or phone number)
78% of local mobile searches result in an interaction
If you are frustrated that your website is not showing up at the top of Google's search results when prospective patients are searching for a dentist in your area, we can help.
Learn what is holding your website back from first-page Google rankings and how we help generate more patients for your dental practice.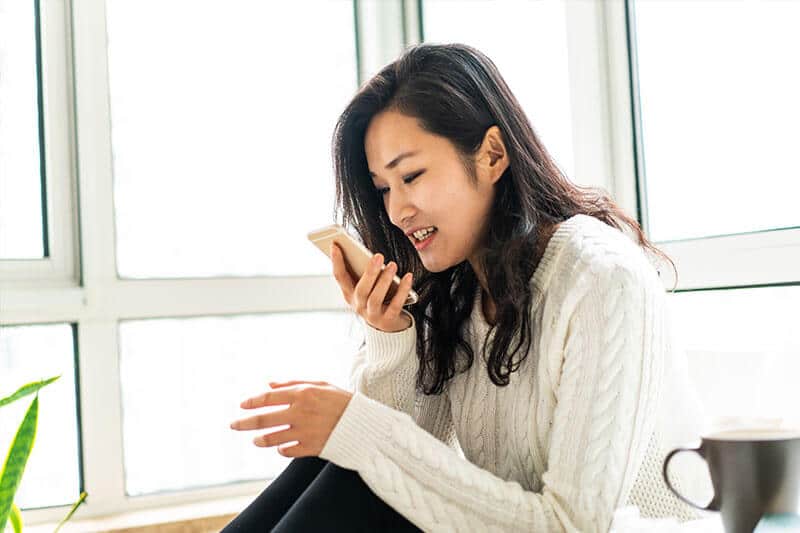 Voice Search
Meanwhile, the nature of search is changing with the rise of Voice Search.
As Internet traffic increases, search engines like Google are beginning to use tools such as RankBrain, which is an AI (artificial intelligence) Algorithm to replace the earlier mathematical algorithms. One of the reasons for this evolutionary change is the need to interpret the spoken word, commonly known as Voice Search (Semantic Search).
You have either done this yourself or have seen others use their phones to conduct verbal searches. You might also be familiar with Siri, Alexa, Google Voice, Google Home, Cortana, etc, all of which take advantage of semantic voice search.
Consider these statistics regarding Voice Search:
25 percent of all Windows 10 desktop searches are done via voice.
According to Google: 20 percent of all Google mobile queries are voice searches.
Kleiner Perkins Reported: Voice search has grown 35x since 2008.
Comscore expects that by 2020, 50 percent of all searches will be made by voice.
58% of consumers have used voice search to find local business information in the last 12 months
46% of voice search users look for a local business on a daily basis
27% visit the website of a local business after making a voice search
76% of smart speaker users perform local searches at least weekly
53% searching using these devices every day
Consumers are most likely to perform voice searches to find further information on local businesses they already know about
Just 18% of consumers have used smart speakers for local voice searches
If you are frustrated that your website is not showing up at the top of Google's search results when prospective patients are searching for a dentist in your area, we can help.
Learn what is holding your website back from first-page Google rankings and how we help generate more patients for your dental practice.
Our Proven Approach to Dental SEO

Step 1. Audit Your Online Presence

For our SEO customers we will conduct a comprehensive SEO audit of your website and online presence to identify all areas for improvement. As part of this audit, we will begin to outline your new website and make recommendations about where to best focus your SEO efforts for maximum ROI based on your specific practice objectives.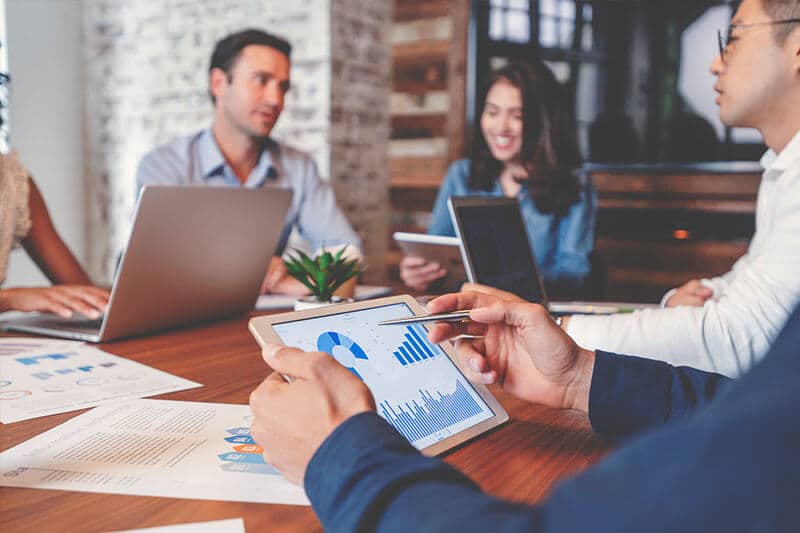 Step 2. Competitor Analysis

For SEO Customers we also analyze your competitors' websites to identify what keywords they're focusing on and to gain ideas for how to catch up and out-rank them in Google. We also analyze your competitors' links and citations to identify additional citation and link-building opportunities. Our competitor analysis delivers a tactical marketing plan based on your local competitive environment.
Step 3. Local SEO / Off-Page SEO

Our Local / Off-Page Service sets the foundation for your SEO success, and this work will help to improve your practice's local visibility, many times while your new website is still in development.
As part of our SEO services, we distribute your business information to primary local and national directories and also distribute your information via the primary data aggregators (infogroup, Neustar/Localeze, Factual & Acxiom) and ensure that your profile listing information is accurate.
We typically find that most dental practices have numerous business profile inconsistencies. According to Bright Local's 2018 Local Citations Trust Report:
89% of all searchers trust an online review as much as a personal referral
78% of local mobile searches result in an interaction
In the last 12 months, 71% of consumers had a negative experience because of incorrect local business information found online and 22% of consumers visited the wrong location for a business because the address was incorrect online
93% of consumers say they are frustrated by incorrect information in online directories
80% of consumers lose trust in local businesses if they see incorrect or inconsistent contact details or business names online
68% of consumers would stop using a local business if they found incorrect information in online directories
40% would give up looking for a local business that they couldn't find because the address was wrong online
Upon finding an inaccurate listing, consumers are more likely to blame the local business than the directory
24% of consumers will call a local business before going to visit it
We identify and correct many of these inconsistencies as part of our Local SEO services to help your brand develop "trust" with the search engines and primary citation sites.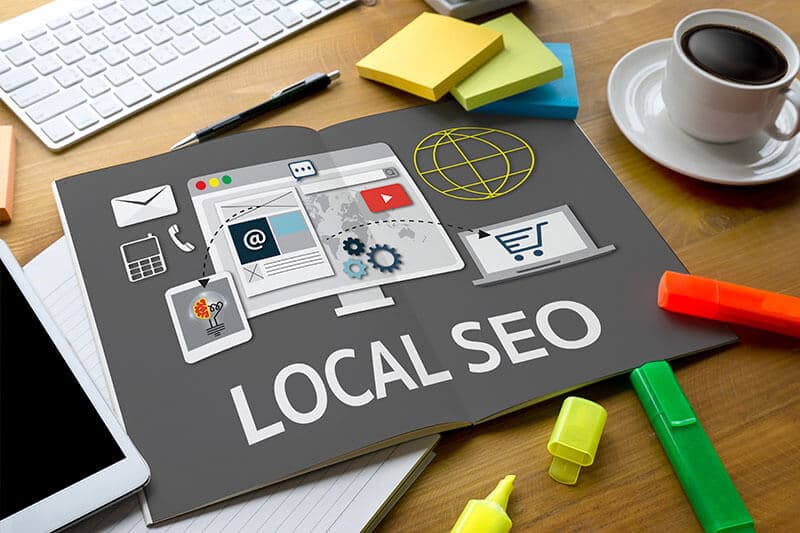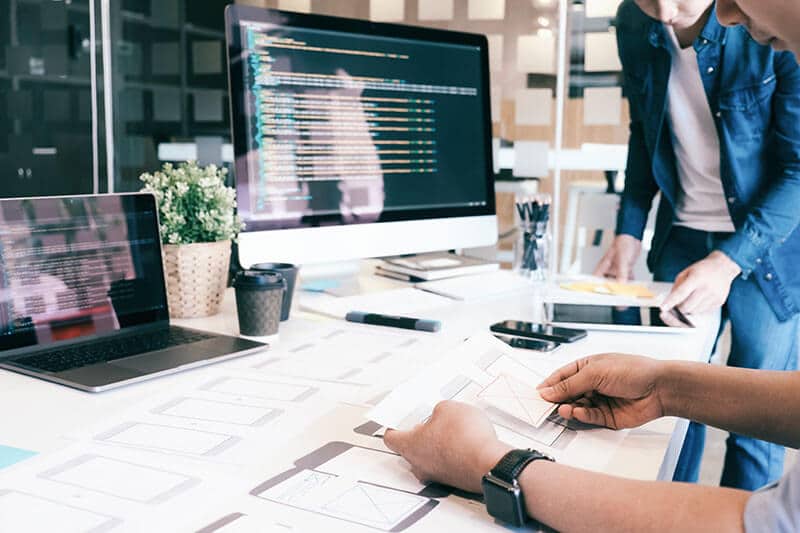 Step 4. SEO-Friendly Website Development

When we build out your Dentalfone website, we ensure that it has an optimal structure for search engine rankings for our monthly SEO customers. Most importantly, we make sure that your website has separate pages for each of your priority services. In conjunction with our dental website design team, we ensure that your new website contains all of the proper technical aspects of a high-ranking website.
Step 5: Initial Keyword Optimization

For our monthly SEO customers, once your new website is developed and getting ready to launch, we research the competitive nature of your geographic area and document edits to help your website rank higher in Google for these keywords. Specifically, we edit the following: title tags, meta descriptions, H1 headers and body copy in order to help your pages rank higher in Google for relevant terms, and we create a tactical digital marketing strategy specific to your practice.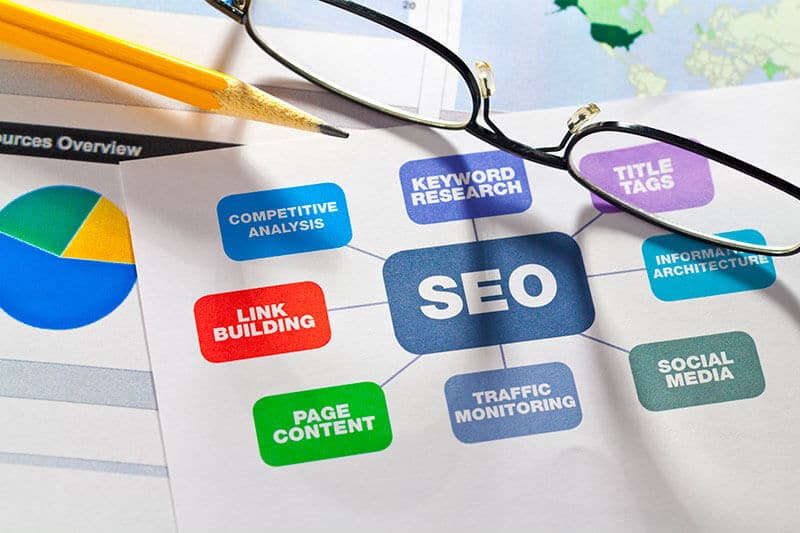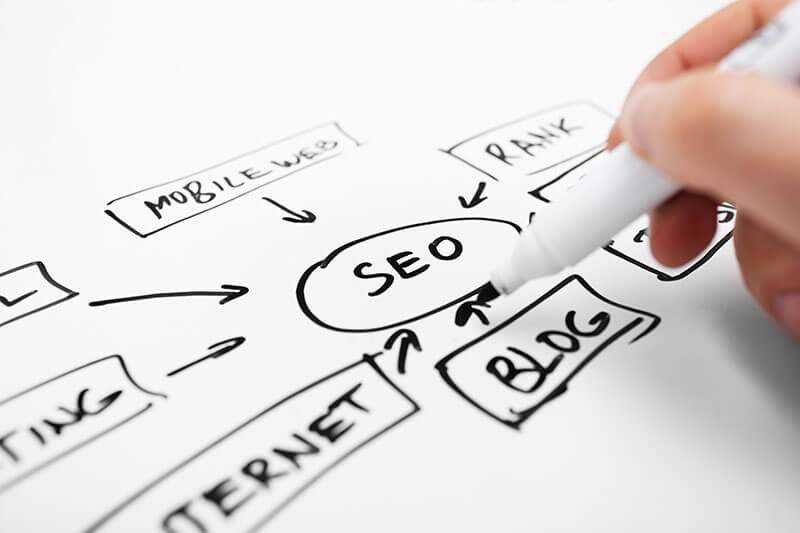 Step 6: Monthly On-Page SEO and Content Marketing

Google loves unique, fresh content. Our SEO services will provide your website with the type of content that Google loves to rank on the first page of the search results. We will continually make on-page SEO edits and develop new content to help the website rank higher for priority keywords and services.
For example, we'll set up and manage a blog and post articles to your blog to provide your website with a supply of fresh content. In addition, we continually add new pages of content to your website, such as Frequently Asked Question (FAQ) pages, location pages, and more.
Step 7: Ongoing Link-Building and Citation-Building

Links and citations are a key driving factor in local search rankings. Links and citations (mentions of your practice's Name, Address and Phone number, aka your "NAP") help build your website's credibility in Google's eyes and helps your website rank higher for competitive terms.
Our primary method for building links and citations is to list your business in dozens of online business directories. In addition, we also offer press release drafting and distribution as an additional service. We've found press releases to be an especially effective method for building citations to improve local search rankings.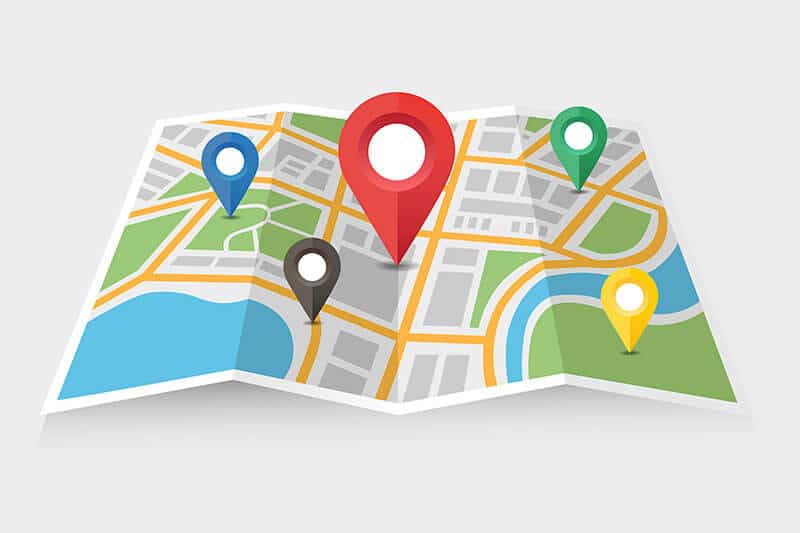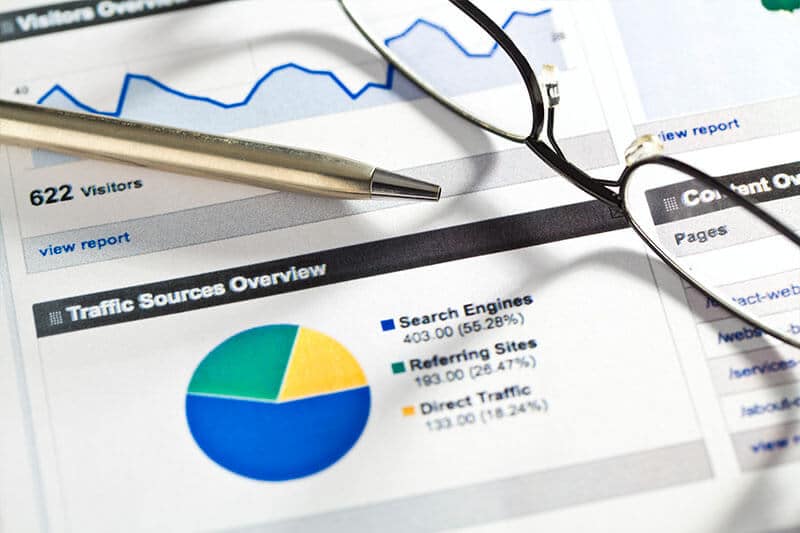 Step 8: Tracking and Reporting

You know the saying: "You can only improve what you measure." As part of our monthly SEO services, we provide in-depth reporting on your rankings and traffic, so you can see what's working and the progress that we're making each month.
How Much Does Dental SEO Cost?
How much you will spend on SEO depends on a range of factors. How aggressively do your competitors market themselves? Do you have the in-house staff to focus on content development, blogging, and social media? Answering these types of questions can help you make a better prediction of what you should budget for improving and maintaining your SEO.
Furthermore, SEO is not a cost — it's an investment. We invite you to contact us today so that we can analyze your website and provide you with an SEO budget recommendation custom to your practice.
Our Clients Say It Best...
"The entire team at Dentalfone has been wonderful to work with. We have been thrilled with our products and their customer service and responsive attention has been just great. Highly recommend them!!"
- Leah Schwibner, Vero Beach, FL
"We have a cutting-edge practice and this portrays exactly who we are!"
- DR. GRAZIANO GIGLIO, PROSTHODONTIST, NEW YORK CITY
"The Dentalfone team is amazingly talented and extremely thorough. I am very pleased with the website that they created. Not only is it mobile friendly, but it is very easy to navigate."
- DR AGNIESZKA JAMROZEK, GENERAL DENTIST, NEW JERSEY
We Specialize in SEO Services for Dentists

We have extensive industry experience and a solid track record of success. We follow a proven formula for success to ensure that your practice gains maximum visibility in the search results in your local area.
Almost everyone today is offering some kind of SEO service. But the truth of the matter is that SEO is no longer just optimizing your website. Why? Because correct local SEO requires both the on-page and off-page technical and creative elements to improve rankings, drive traffic, and increase search engines' awareness of your practice at the local level.
Dentalfone's SEO services are all about understanding the recipe for online success, measuring the results, and calculating a return on investment (ROI) that measures your practice's digital performance and the financial efficiency of your investment.
With Google using more than 200 ranking factors when evaluating your online presence, our job is to select the best and most cost-effective ingredients to complete your recipe! Most people are aware of their credit score. As a business owner, are you aware of your SEO score and how you compare to your closest competitors? Do you understand how Google perceives your brand?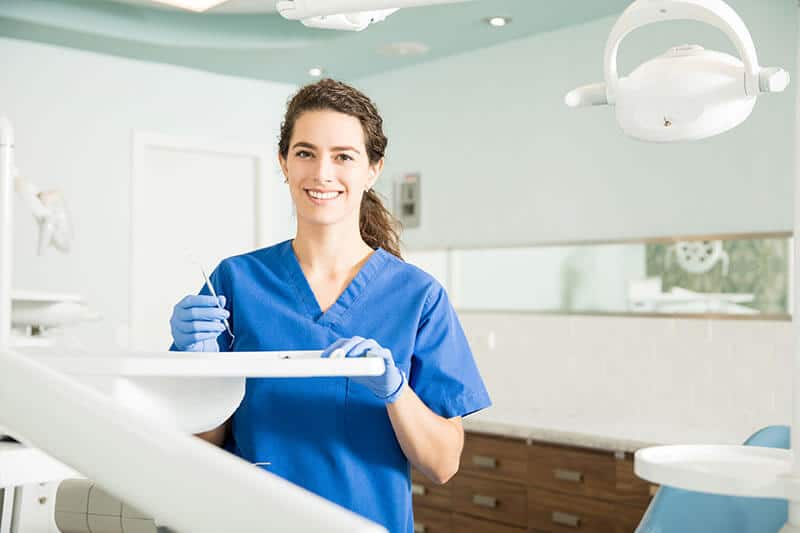 Additional Digital Marketing Services We Provide
Google Ads (formerly Google AdWords) is one of the most effective methods to get your dental practice in front of relevant patients when they're searching for the exact services and procedures you provide. It's also one of the fastest ways to begin generating new leads to your business, and it's all measurable down to the penny.

We have a strong track record of success creating and managing dental Google Ads campaigns. We recommend adding Google advertising to your SEO efforts in order to ensure that your practice maximizes its visibility in your local area.
We also recommend and manage Bing Ads for clients.
Social media is not only a useful way to stay connected with your existing patients, it can also be an effective means for attracting new patients. If you're not active on social media (especially Facebook), you may appear out of touch and patients may incorrectly assume that you provide poor customer service. At Dentalfone, we provide clients with access to a unique social media dashboard that manages the process of publishing content to Facebook, Twitter, and LinkedIn. This tool provides unique solutions for the challenges that dentists have with social media in terms of content creation, amplification of their content, referral marketing and providing an easy-to-use user interface which measures all of these activities.
Learn more about our Social Media services
Facebook is the number 1 social network with more than 2 billion active users. No matter what type of patient you're serving, you can reach them on Facebook. Facebook provides some of the best targeting opportunities online.
We create and manage Facebook Ad lead generation campaigns to help you reach your target patients online. If you're looking for an additional channel to attract new patients to your practice, we recommend investing in Facebook Ads.